e-Safety.
At Takeley we take e-Safety seriously! All children are taught about being connected in this digital world and how to use it in a safe and responsible manner. At the start of each year children talk about the importance of e-Safety and will be asked to sign our 'Acceptable User Agreement' which highlights the most important areas. We will ask our parents to talk their child through the key points and to sign a simple acknowledgement form that they have done this.
A simple poster; 'SMART' poster is displayed in each of the classrooms to remind them of some of the most useful rules or guidance.
Do you realise that to legally use 'YouTube', 'Facebook', 'Instagram', 'WhatsApp', 'SnapChat' and most other social media sites or tools children must be a minimum of 13 years of age! (Please read each company's terms of service for further details). You maybe criminally held responsible should your child be using these sites inappropriately.
Please note that 'YouTube' now has its own free children's app, helping your child stay safe in this online world. Please visit https://www.youtube.com/yt/kids/ to download to your device a 'YouTubeKids' app from either 'Google Play' for android devices or the 'App Store' for Apple IOS devices.
Safely setting up your internet devices;
Please use some of the tips in the poster below to help you.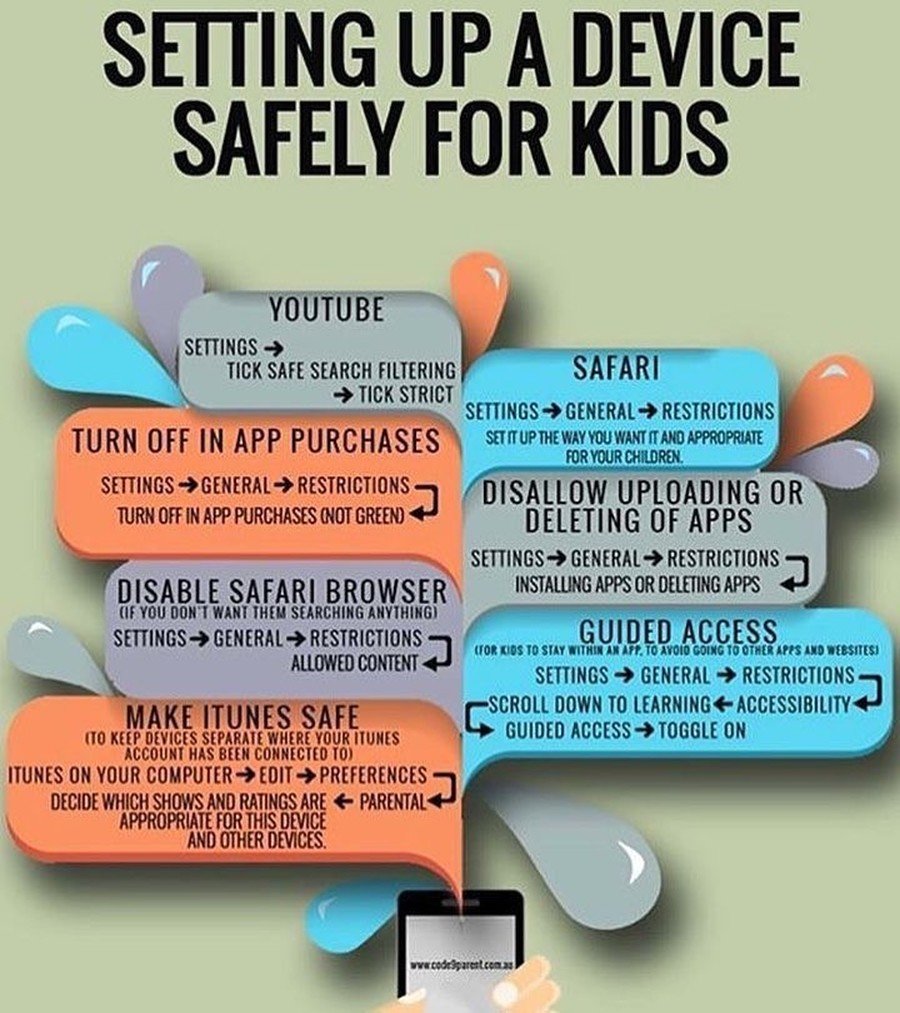 Advise from Natalia in Year 5;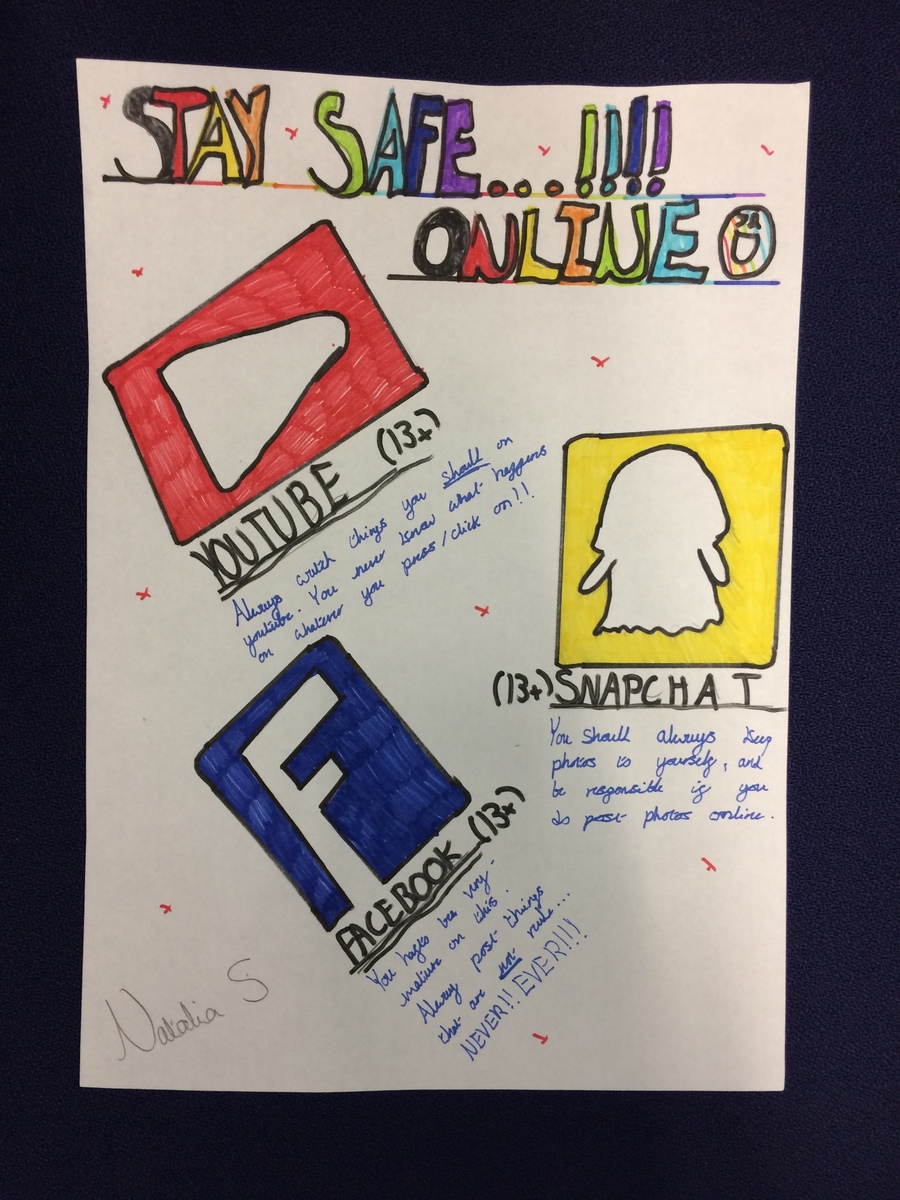 Please visit the following e-safety website that provides some great interactive games for children to play to help them better understand their online safety.
'Thinkuknow' use to link you to a series of videos about internet safety related to 'Hectors's World'. This can now be found at a more extensive website at www.hectorsworld.com
Below is a very powerful video released by the 'Child Exploitation and Online Protection' (CEOP) agency. A 'must' watch!