Growth Mindset:
'People are, to a large extent, in charge of their own intelligence. Being smart – and staying smart – is not just a gift, not just the product of their genetic good fortune. It is very much a product of what they put into it.' Carol Dweck
From January 2019, after a term's trial, we will be introducing our new growth mindset awards system to help promote and develop a range of learning qualities across the school. We use 'Class Dojo' as a key tool to capture children's successes in class and then share them with you using the Class Dojo app available for download from www.classdojo.com/en-gb/. More information is available for parents from the site to.
Please read the document below to find out how our award system works and how we use 'Class Dojo' here at Takeley. Helping to keep you better in touch with the progress your children are making. Please scroll further down the web page to find out more about the ideas and theories that sit behind a 'Growth Mindset' approach to learning.
What is 'Growth Mindset'?
The video above helps to explain what, how and why 'Growth Mindset' is such an important psychology. It is based on a 'Can do…' mindset.
'Growth Mindset' is based on neuroscience as explained in the above video. The more you practice the better you get. At first it maybe very challenging, but with practice and support it gets easier.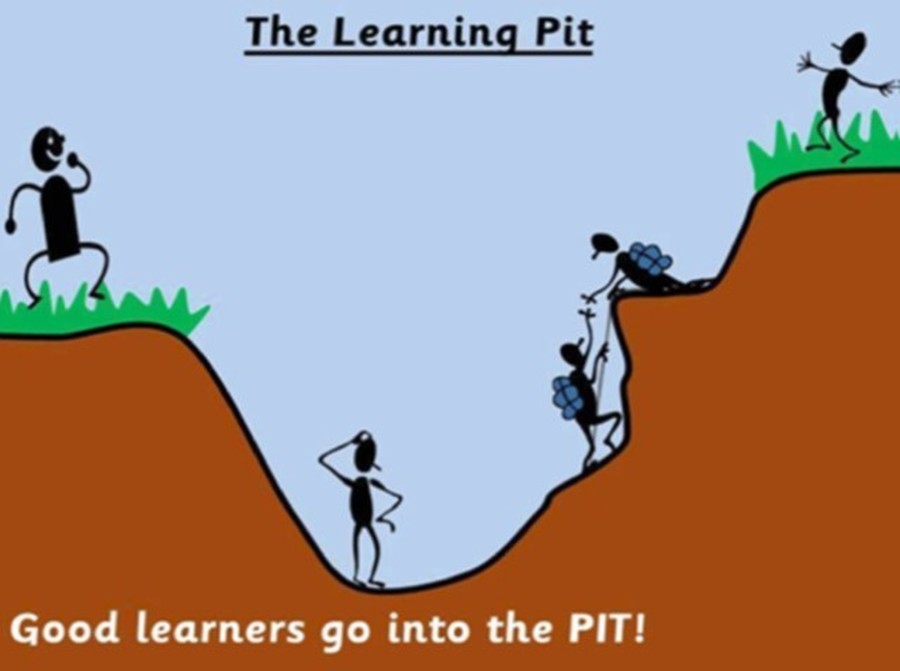 Our children have been learning about 'Growth Mindset' to help them understand that when learning becomes tough and they feel themselves falling into the 'PIT' to not give up, but persevere. They are not there YET! With help, practice, practice and practice they will get there.
The videos below consist of a series of five short 'Growth Mindset' clips for children. We have been using these in school as part of a series of school assemblies.
To find out more about 'Growth Mindset' please see the document below.